Episodes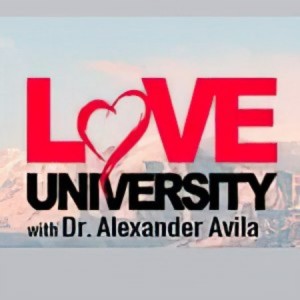 Sunday Aug 27, 2023
Sunday Aug 27, 2023
Are you with a Narcissist?  The term "narcissism" has been used a lot lately, but there are some truths and myths about what it really means.  A narcissist can be defined as someone who has excessive interest and admiration of themselves, needing constant admiration, and often puts other people down to feel better (lacking empathy). In relationships they can make you suffer.  Our guest on Love University Podcast, Darlene Lancer (
Santa Monica Counseling, Psychotherapist in Santa Monica, CA - Darlene Lancer, MFT
)
, therapist and author (Codependency for Dummies), shed light on the narcissistic personality and how to protect yourself from them.
*Narcissists can be exciting in the beginning
.  Because they need to win you over to feel good about themselves, they can love bomb you (give you over the top affection, fun, and romance). Once they win you over, then they start to devalue you—you're never good enough for them.
*Narcissists are wounded early in life
. One of the biggest causes of the narcissistic personality is a childhood emotional wound—primarily large amounts of shame.  When parents say, "You're bad," or "You shouldn't feel that way" to children, they often start to feel inferior.  To compensate, they may "inflate" their ego to appear better, stronger, and smarter, while at the same time putting others down to feel better.
*There is such a thing as healthy narcissism
. A healthy narcissist is someone who takes care of themselves, and demonstrates confidence, leadership, and goal setting. They believe in themselves and their abilities, and they are able to get things done.  The key is having just the right amount of narcissism (self-love) while also being compassionate and empathetic to the needs of others.
*You can escape from a destructive narcissist
.  Because they don't really value you, narcissists can be destructive to your self-esteem.  To get away from them—relationship or marriage—you can try several approaches. One is to "gray rock" them—you become unresponsive or dull so they leave you. Also, avoid getting into an emotional back and forth argument with them—communicate your needs in a straightforward way, while establishing boundaries ("I won't accept that"). Finally, cultivate self-love—eat healthy, exercise, engage in your preferred hobbies and activities, spend time with support friends, and cultivate a spiritual or meditative practice.
The key to a happy and healthy life is balance. If you have co-dependent tendencies—rely excessively on your partner emotionally and always put them first—you will suffer from lack of self-worth.  If you have too much narcissism (excessive self-absorption), then you will alienate others and never be completely happy. The solution is to follow the middle path: maintain humbleness and compassion, while also having confidence, self-belief, and self-love. If you do this, you will achieve your potential and develop healthy and balanced relationships.