Episodes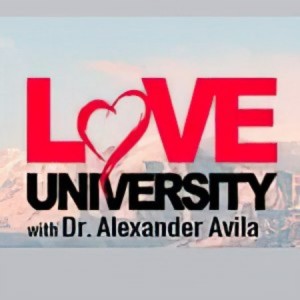 Friday Feb 24, 2023
Friday Feb 24, 2023
Have you ever wanted something badly that you knew was no good for you?  Perhaps, you were addicted to a substance, behavior, person, or way of life that was self-defeating or self-destructive. If so, you were probably under the influence of the Compulsion Thought Demon—the damaging irresistible thoughts that compel you to sabotage your life by indulging in unhealthy behaviors and getting involved with toxic people. Fortunately, there is a way to overcome bad habits, addictions, and compulsive behaviors that you can't control. On our Love University Podcast, we learned powerful ways to vanquish the Compulsion Thought Demon so you can pursue a healthy and satisfying life. Here's what we discovered:

*Give Your Desires an Upward Turn. When you feel overcome by an overwhelming desire for something harmful (e.g. staying in a toxic relationship), you will give your desire an upward turn. In other words, you will transform your unhealthy desire into a healthy and uplifting one. In the relationship example, you will channel your craving for the exciting, but toxic, person into a strong desire for a compatible, high quality soul mate who provides you with genuine love. You will search for a quality and loving partner with as much intensity and desire as you pursued the unhealthy and toxic relationship. Now when you meet that wonderful person, you will feel a sense of joy and accomplishment.
Keep A Compassion Journal. In a pad or notebook, write down all of your harmful compulsions (activity, substance, person) and record all of the details you can remember about the compulsion. Write down when they occur, their intensity and ability to overwhelm you, how you feel when they first influenced you (excited, anticipating), and how you feel when you have indulged in the compulsion (letdown, regretful).  Doing this will raise your awareness of just how much compulsions rule your life and will give you a blueprint for how to eradicate them from your daily existence.  
Draw Your Compulsion and Imagine it Disappearing.  Now in your pad or notebook, draw what you think the Compulsion Thought Demon looks like—give it a color. Maybe you see it as a cloud of black smoke (smoking compulsion) or a red creature with a pointy head (road rage addiction). Now imagine that your Higher Nature (God, spirit, nature) is lifting the Compulsion Thought Demon away from you—vacuuming the black smoky (or red) figure out of your mind permanently. Visualize that you are being cleansed of the Compulsion Thought Demon's relentlessly craving and chasing thoughts, and you are becoming mentally free.
As you do these exercises, your mental burden will become lighter. Where before, you yielded to the compulsion, or futilely tried to fight it with your own mental willpower, now you can relax. You will let your Higher Nature fight the battle for you and kick the Compulsion Thought Demon out of your mind, once and for all. You are free at last.