Episodes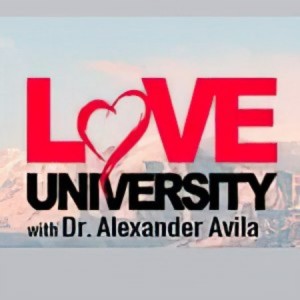 Thursday Mar 23, 2023
Thursday Mar 23, 2023
Have you ever given up on a relationship, career/business, or lifestyle choice and then later regretted it? Would you like to have more power in your life to persist and accomplish the things you truly desire? If you answered "yes," your solution is to catch your second wind.  William James, the esteemed psychologist, coined the term "second wind" to describe how you can persist through obstacles and tap into a deeper layer of energy and motivation to achieve your goals. Runners catch their second wind after running for a period of time. They are able to enter into the mindset called "Flow," in which they lose track of time, worries, and even their very body—feeling joyous and uplifted in the process. Here are some ways you can access the power of your second wind:
*Cultivate a Fruitful State of Mind.  Adopt a mindset of positive expectancy ("things will work out just fine"), gratitude ("I am thankful"), and meaning ("I have a purpose"). When you do this, you will be able to push through barriers easier to reach your goals.
 *Practice Kaizen.  Kaizen is a Japanese term that means "continuous improvement." Every day strive to make small improvements.  If you want to get in shape, you may start by working out only 15 minutes, and then gradually increase your time and frequency as you feel the pleasure and gains of your workout.
 *Participate in Persistent Contagion. Moods and mindsets can be contagious. Study and learn from successful "Second Winders" who have overcome great obstacles in life. J.K. Rowling was a single welfare mom when she wrote Harry Potter and became one of the wealthiest authors of all time.  Thomas Edison, famed inventor, "failed" thousands of times in his quest for the ideal light bulb filament, but he never saw failure. He said he learned many ways that wouldn't work so he could find the way that would.
*Have a Strong Back, Soft Front. Another term from the East, this means that you will have resilience (strong back) when you face problems, but you will also have compassion for self and others (soft front).  In this way, you are balanced and firm when circumstances go against you, while maintaining your sense of love and humanity along the way.
*Take a Second Wind Inventory. In a pad, tablet, or notebook, write down the times when you got a second wind. Although you wanted to quit, you didn't give up on a relationship, business/career/educational, or lifestyle decision. By not giving up, you experienced something wonderful and beneficial. Also, for the next two weeks, push your comfort zone a bit to get to your second wind. Maintain that yoga position or fast a little longer, make that uncomfortable call you need to make, do less of the bad habit (excessive social media use) that drains your energy. Record how you feel and your results—you will find that Second Wind becomes more natural and ingrained in you the more you do it.
In the end, you will realize an important truth: The wind is always blowing. It's up to you to flow with the wind—instead of trying to fight against it. Be like a kite who is taken up by the wind—soaring majestically into the skies as you actualize your dreams of love, joy, success, contribution, and legacy.
CLICK HERE TO GET YOUR LIVE EVENT TICKETS TO "THE LOVE MASQUERADE ON APRIL 6THshorturl.at/pFOQ2