Episodes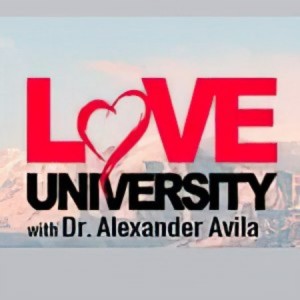 Thursday May 25, 2023
Thursday May 25, 2023
Have you ever felt shy, lonely, or disconnected from others?  Now there's a way to connect with others and have great friends.  Our guest on Love University, Cat Moore (cat-moore.com), USC Director of belonging, shared some insights on how to bring positive people into your life and feel a powerful sense of belonging and connection with others. Here's what we learned:
*Make yourself "Tappable."  Put yourself out there to interact with people. Go to public spaces, activities, and events. Smile at others, say "Hi," pay sincere compliments.  Make yourself approachable and chances are someone interesting will start a conversation with you. If you're shy or Introverted, start small. Say "Hi" to a couple of people and see how that feels. Practice your smile with others. The more you send loving energy into the environment, the more likely someone will respond favorably to you.
*Show Empathy and Listen.  Cat says, "Being listened to with empathy  is the closest thing to feeling loved.  When you're with others, make sure you listen without judgement—put yourself in their shoes. Ask: "How would I feel if I were in their position?"  When you show up with loving intention, you will be able to develop deeper, more meaningful relationships.
*Meet your friends in person. In our hyperconnected society, many people are overwhelmed with virtual relationships, but lack deep meaningful connections on a personal level.  Cat suggests that you meet your friends on a regular basis (weekly) in person if possible (homes, coffeeshops, outdoor locations). According to Cat, we need embodied experiences (not just zoom) to sustain quality connections. Relationships are a living organism that have to be fed regularly for true bonding to take place.  
Although we've become more of an internal society with more people working and entertaining from home, it's important that we balance our social and self-care needs. If you're more Introverted or shy, you may be perfectly content staying home and not interacting too much with people. Yet, it's important to remember that other people may need you—your companionship, attention, advice, and love. Also, you can learn valuable things from others, and you can feel that you're not alone in this big unpredictable world. Love and be loved. That is the essence of human connection. It's simple, but if you do it, you will achieve a great sense of belonging, peace, and joy.