Episodes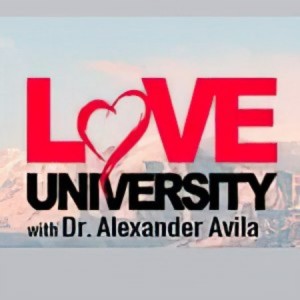 Friday May 05, 2023
Friday May 05, 2023
There once was a lion cub who got separated from his mother. A sheep found him and took him in as her own. The lion cub grew into a lion and one day an amazing thing happened. In the distance, he heard the roar of a lion. Suddenly, something powerful emerged within the lost lion—surprising himself, he started roaring as well.  Realizing his destiny, he left his sheep mother without looking back and went in search of his lion heritage. In a similar way, our guest on Love University, Jesse Leon, underwent an amazing transformation to discover his inner lion. Raised in a horrific environment of sexual abuse, drug addiction, homelessness, and hopelessness, Jesse awakened to his true nature by graduating from prestigious universities and making a tremendous impact on his community and the world. He also embraced his authentic nature as a gay Latino man who wants to inspire others to shine their light and love to their communities. We were honored to hear his story, as described in his bestselling memoir, I'm Not Broken (https://rb.gy/uruyp). Here's what we learned from Jesse:
Channel Your Inner Nerd:  We all have innate intelligence.  You're smart and resilient no matter where you come from and what you've been through. You just need to code switch—apply your knowledge and experience to the environment you're in and do it for the good of all.
Be Ready for Unexpected Mentors:  Be open for moments of magic when remarkable people come into your life to help you. They may not look like individuals you expect to help you, but they can help transform your life if you let them.
Just Go For It: If you have a desire, don't think twice, just go for it. Jesse thought his ceiling was to graduate from community college (cosmetology), but he didn't realize that he could do much more.  With motivating people to guide him, he applied to UC Berkeley and Harvard, and graduated from these prestigious institutions. Jesse says that if you want something, just put yourself out there. Go for it, and you will be pleasantly surprised that you accomplished it.
Jesse's message can be summarized in a simple phrase: Don't Stop Until the Miracle Happens.  No one gave Jesse a chance, but he found faith, friendship, and hope in embracing his true authenticity and power within. You can do the same. No matter what you've gone through, no matter where you come from, You Are Not Broken. You are perfect just the way are. Embrace yourself, love yourself, and extend your love to others without expectation. Nothing can stop you now.