Episodes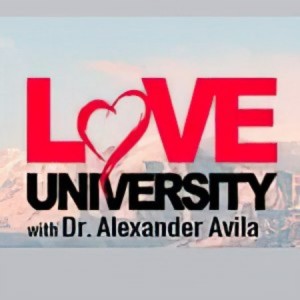 Thursday Mar 30, 2023
Thursday Mar 30, 2023
CLICK HERE FOR YOUR LIVE EVENT TICKET TO "THE LOVE MASQUERADE ON APRIL 6THshorturl.at/pFOQ2
You can live the most amazing life possible, despite any setbacks, obstacles, or problems you may face. On our Love University podcast, we learned the secrets of impeccable living and reaching your most treasured goals.  Here's what we learned:
*Claim your birthright as a King or Queen.  Remind yourself daily of who you are: A Queen or King by virtue of being a creation of the Higher Nature (God, spirit, nature). Claim your inner royalty and decide that you will live joyfully every moment of every wondrous day.
*Expand your Love Energy daily.  In the East, the vital flow of life energy is known as Qi or Chi.  On a daily basis, decide that you will express your positive and loving energy—smile at others, act kindly, listen attentively. When you extend your loving energy into the world, the world will reciprocate with good and wonderful things in your favor.
*Say "I am" and follow it with great things.  The words "I am" are very powerful. When you add positive and uplifting words to the "I am" sentence, you will be uplifted and encouraged.  Say "I am healthy,"  "I am rich—both materially and spiritually," and "I am loved." When you speak positives after "I am," you can accomplish great things and live joyfully.
There you have it.  Three simple things you can do daily to live an extraordinary life:  Claim your royal birthright, expand your love energy daily, and say "I am" followed by great statements of positivity.  You're on your way now to actualizing your full potential and achieving your deepest desires.   Enjoy every minute of your journey to the ultimate You.