Episodes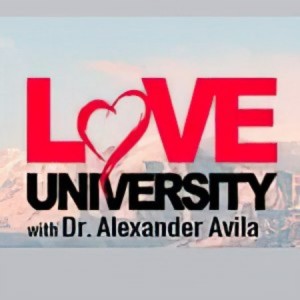 Thursday Dec 01, 2022
Thursday Dec 01, 2022
In a world of conflict and strife, there is one who stands above. This individual is called the Love Warrior: a person who defuses hostility and brings harmony, peace, and balance into any situation.  On our Love University Podcast, we showed you how to become a Love Warrior in our contentious world—fighting for love, defeating nervousness, and finding victory with peace. On Part One of the Love Warrior Series, you will learn how to develop the powerful Love Warrior trait known as Confident Gentleness—being strong and confident, yet humble and loving. Here's how you can become Confidently Gentle:
*Spend time with gentle creatures.  Watch YouTube videos, or spend time with (perhaps even own) a gentle creature like the Golden Retriever or Llama. As you observe these special gentle animal beings, visualize absorbing their gentle spirit within yourself.
*Soften your voice.  Become aware of how your voice changes when you are angry or upset. You may have a higher pitch, speak in an angry growl, or have a fast staccato voice. When you see yourself hardening and harshening your speech, make an effort to slow down and speak more softly. Take a deep breath and mentally repeat the words, "Gentle, soft, peaceful." This will help defuse your anger and calm your mind.
*Be gentle with yourself.  To be gentle with others, you first need to be gentle with yourself. Make sure you take the time to exercise, relax, spend time with loved ones, do your favorite hobbies/activities, and engage in a spiritual/meditative practice. Forgive your past mistakes or blunders. When you do this, you will love yourself more and develop an unshakeable inner confidence.
*Let others win momentary battles.  Instead of fighting so hard with other people over trivial matters, let them win.  Give someone the parking space you normally would fight over, allow the other person to have the last word in the argument.  When you do this, you are not being a pushover or loser. You are winning because you have won without having to fight a battle.  You have taught the other person the value of gentleness and peace of mind. You have your mind on a higher aim:  Trading a life of hostility and fighting for one of peace and love.
You can be a Love Warrior: kind, compassionate, gentle, patient, firm, and confident.  As a Love Warrior, you will respect yourself and others.  You will set firm limits (boundaries) regarding the behavior of others toward you—you won't let people take advantage of you. At the same time, you will be empathetic and compassionate. You realize that the angry or aggressive person is suffering from their own fiery nature. As a Love Warrior, you are not affected by the negativity of others because you live in a different place. It is called Love without expectation—you stand firm and love others and the world, without expecting anything in return. Now you are invincible. You are the true Love Warrior.