Episodes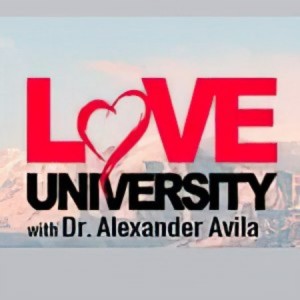 Thursday Aug 10, 2023
Thursday Aug 10, 2023
The problem of childhood poverty has many consequences. These include homelessness, abuse, and children's separation from their biological parents.  Our guest on Love University Podcast, David Ambroz, shared his harrowing and inspirational story of being a homeless child caught up in the system (A Place Called Home; davidambroz.com). Eventually through the love of his mentally ill mother, and his own resolve, David graduated from UCLA school of law and has worked at community leadership positions at Walt Disney and Amazon. He was also recognized by President Obama as an American Champion of Change. Here's what we learned about how to help eradicate child poverty and suffering in the US:
*There is no roadmap to resilience.  David takes exception to research that points out certain characteristics that can help a child become resilient and overcome trauma (e.g., having a pleasant personality).  He explains how, as a foster kid, he could fake having a "pleasing personality" to get food, but that wasn't necessarily his true nature.  Also, David explains, there's rarely such a thing as "getting over the trauma." Now in his 40's he still chokes up when he thinks about some of his homeless and abusive experiences as a child (covered in lice; eating cereal with maggots; sexually abused).  He explains: "Vulnerability is a superpower—life is the fire that forges you." In the end, everyone must follow their individual path to health and healing.
*You can choose to have unconditional love. David explains that he chose to have unconditional love for his mother. Due to her mental illness—a form of schizophrenia—she could be alternatively loving and abusive (physically). Yet, deep down, he knew his mother always loved him and encouraged all of her children to "reach for the stars." David went to law school and his other siblings also achieved rewarding careers.  Now, he has taken care of his mother (for twenty years). He understands her "mental prison" and loves her unconditionally. There is no greater love.
*Storytelling is key to growth and wisdom.  During his childhood years, David read a lot. His mother would encourage it constantly and he spent a lot of time in libraries (also to wash himself in the bathroom). Although the new generations are now reading more on their tablets and phones, and taking in information in smaller portions, it is still a good thing to read.  Ultimately, storytelling is the key to learning and growing—a tradition that dates back to ancient times. Although the medium has changed as technology advances, young people and older people alike can be inspired, motivated, and taught by excellent stories, such as the one David wrote in his memoir, A Place Like Home. 
*Empathy is crucial to helping eradicate childhood poverty. Ask yourself, how would I feel if my child was homeless? Many people avoid looking at homeless people or giving them money ("they'll use it for drugs"), yet they are human beings just like us. If we put ourselves in their shoes ("For the grace of the Higher Nature—God, spirit, nature—there go I"), then our attitude will change and our hearts will melt. We will want to help in any way we can—by giving money, time, and making a difference at the community and legislative level to improve the condition of the impoverished in this country.
We need more effective community programs to end the cycle of poverty, abuse, and violence. As a community activist, David is a strong proponent of city, state, and federal programs to help poverty victims—children and adults—get on their feet and live purposeful lives. He proposes establishing college dorm rooms (free) for foster teens who want to go to college. In addition, to encourage more social workers to enter the profession, he suggests giving them incentives such as loan forgiveness and loan assistance for buying a house. Other plans include offering more wraparound support services to help biological parents financially and psychologically so they can keep their children, as well as offering benefits to bring more good foster parents into the picture (making them federal/county employees; giving their children free college after ten years of service).  By decriminalizing poverty and encouraging more good people to help children—biological parents, social workers, foster parents, adoptive parents—our youth will have a better opportunity to enjoy a secure and loving environment so they can shine their potential.
David's message of suffering and hope can be summarized with the phrase, "Our love is all one."  We are united in our emotions, desires, hopes, and dreams as human beings—regardless of our race, ethnicity, age, gender, sexual orientation, economic status, and so on. The fundamental needs for humans are to have physical and economic security, to love and be loved, and to make a difference or contribution to the world. By working and uniting together, we can help create a brighter future for our children and a loving world for all.