Episodes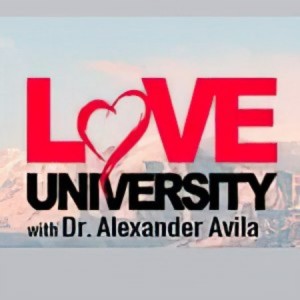 Wednesday Oct 19, 2022
Wednesday Oct 19, 2022
There is a science of mind and body that can transform your life. It is called Yoga.  On Love University podcast, we welcomed beloved Yoga teacher, Mandeep (HOME | Kundalini Collective), as she enlightened us on the benefits and joys of yoga practice. Here is what we learned:
*Yoga offers many benefits. The practice of yoga improves mood, concentration, and decision-making, as well as the immune system, while reducing stress, anxiety, and depression. It can help in weight loss. It can teach trauma victims how to tolerate discomfort and integrate their past experiences into their mind and body. In addition, practicing yoga in a group setting can increase your sense of community, togetherness, and sharing.
*You can reduce your Monkey Mind. In the East, the "Monkey Mind" refers to all of the chattering thoughts you have in your head ("I have to pay bills; I'm late for work") that prevent you from maintaining peace and relaxation. Fortunately, in yoga, you can practice Mudras (hand/finger movements) that occupy your body while your mind can relax. The good news is that you don't have to sit still and think of nothing when you practice yoga meditation. You can chant, breathe, stretch, and perform mudras to integrate your mind, body, and spirit.
*Yoga can help you raise your consciousness. In her studio, Mandeep teaches Kundalini Yoga, a way to inner peace and union with the Higher Nature by uncoiling the energy within you.  Kundalini yoga contains many schools of yoga in one teaching, one practice, and expresses Mandeep's philosophy: "We are spiritual beings having a human experience."  
You can raise your emotional, physical, and spiritual level by incorporating yoga practice into your daily life. By tapping into your inner energy and power, you can calm your Monkey Mind, release tension and fear, and develop a hopeful and optimistic outlook on life. It's true that yoga can be a great tool for your inner and outer advancement. Remember: The way to union and peace comes from an everyday commitment to understanding and integrating your mind, body, and soul.
SPECIAL INVITATION: JOIN US AT THE DATING MASQUERADE ON NOVEMBER 9TH AND FIND YOUR SOUL MATE: shorturl.at/uzCGZ