Episodes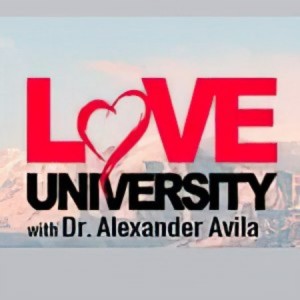 Thursday Nov 03, 2022
Thursday Nov 03, 2022
Join Southern California's most eligible singles on November 9th, 7PM at Curtis Theatre, Brea for the social and romantic networking event of the year. $10.00 includes a glass of wine and the chance to meet your soul mate.
      By Dr. Alex Avila
Click here for your ticket to the Dating Masquerade: shorturl.at/uzCGZ
Click here for the full show: tinyurl.com/mr6h798h
 Imagine walking into a room full of fun and classy singles who are wearing color masks based on their Love personality type. You proceed to meet interesting people as you ask four simple "magic" questions scientifically designed to help you find your most compatible match—from the inside out. Once you've made the right personality connections, the masks come off as you determine personal chemistry and possibly find your soul mate. Admission to the Dating Masquerade includes a complimentary glass of wine (open bar available) and a mask.

On this special night, November 9th 7PM, Dr. Alex Avila, Love Psychologist Extraordinaire, will unveil the secrets of love compatibility based on his classic bestseller: LoveTypes: Discover Your Romantic Style and Find Your Soul Mate.  You will also have a chance to meet quality singles who may be compatible with you based on your LoveType, or romantic personality style.
Which LoveType are you? 

Meaning Seeker (12% of the population):  Intuitive Feeling:  Love Psychology, philosophy, spirituality, and finding the meaning of life.
Knowledge Seeker (12% of the population): Intuitive Thinking: Enjoy science, technology, business, as well as analyzing and figuring things out.
Excitement Seeker (38% of the population):  Practical Spontaneous: Relish fun, adventure, spontaneity and trying new things in different ways.
Security Seeker (38% of the population):  Value tradition, security, duty, family, and doing things the right way.
Join us at for a night of fun and knowledge at the Dating Masquerade. You will learn a lot and have a chance to meet your compatible soul mate.